Greggs Christmas Menu Is Here
With festive flakiness, tasty tipples and sumptuous sweet treats, the Greggs Christmas menu is all you need to make this season merry and bright. Whether it's a Salted Caramel Latte to fuel your shopping trip or a Festive Bake to get you through the office quiz, Greggs has you covered this Christmas.
SO, what's on the menu?
Seasonal Savories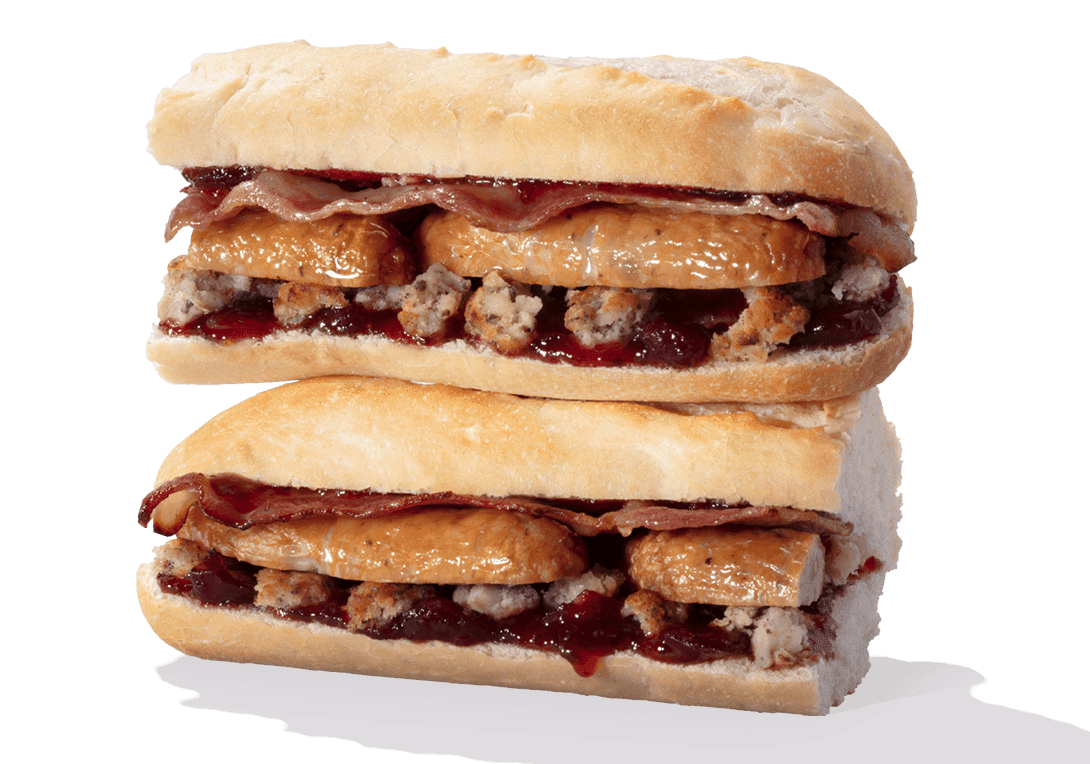 Pigs Under Blankets Baguette
A tasty baguette with all the trimmings. Except sprouts (obviously!). Perfectly cooked pork sausages with smoked sweetcure bacon topped with pork, onion & sage stuffing, wonderfully garnished with cranberry and port sauce in a freshly baked crusty white baguette.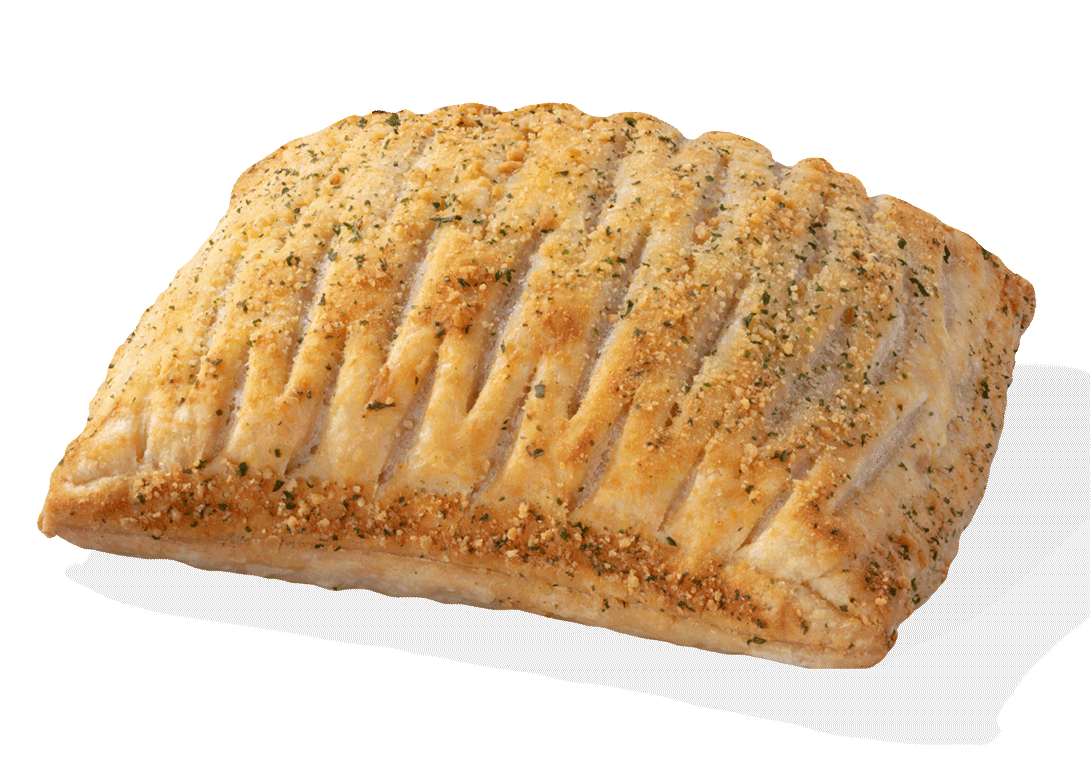 Festive Bake
Like the obligatory pair of socks in your stocking every year or the office party that always gets out of hand, it just wouldn't be Christmas without a Festive Bake. Made from a delicious crumb topped pastry, filled with pieces of cooked chicken, sage & onion stuffing and cooked sweetcure bacon, covered in a creamy sage & cranberry sauce.
Vegan Festive Bake
Christmas is coming, and this year there's something for everyone. Taking inspiration from the original masterpiece, the Vegan Festive Bake has been made from delicious puff pastry, filled with savoury flavour Quorn™ mycoprotein pieces, sage & onion stuffing balls and vegan bacon crumb, wonderfully finished with a mouth-watering sage & cranberry sauce.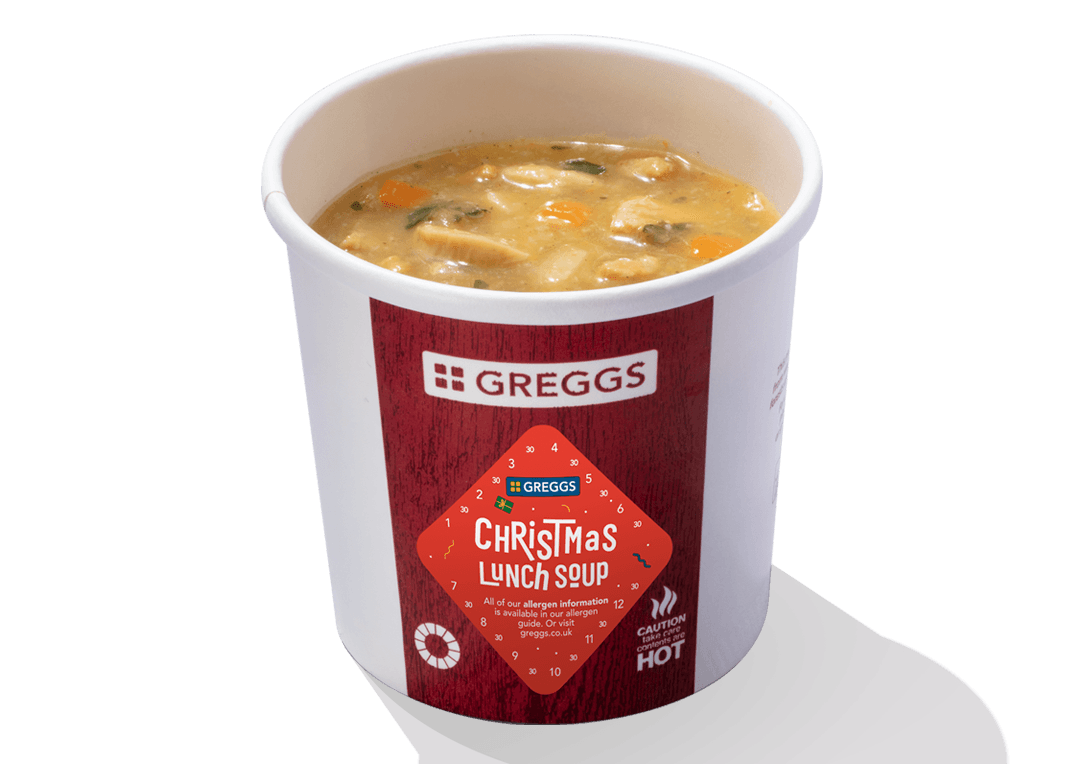 Christmas Lunch Soup
Greggs have turned your Christmas dinner favourites into a handy, enjoy on-the-go soup. Made with diced smoked bacon, pork sausage, tasty chicken, turkey, sage & onion stuffing and vegetables, blended with a delicious mix of herbs and spices. It really is Christmas in a cup!
---
Festive Tipples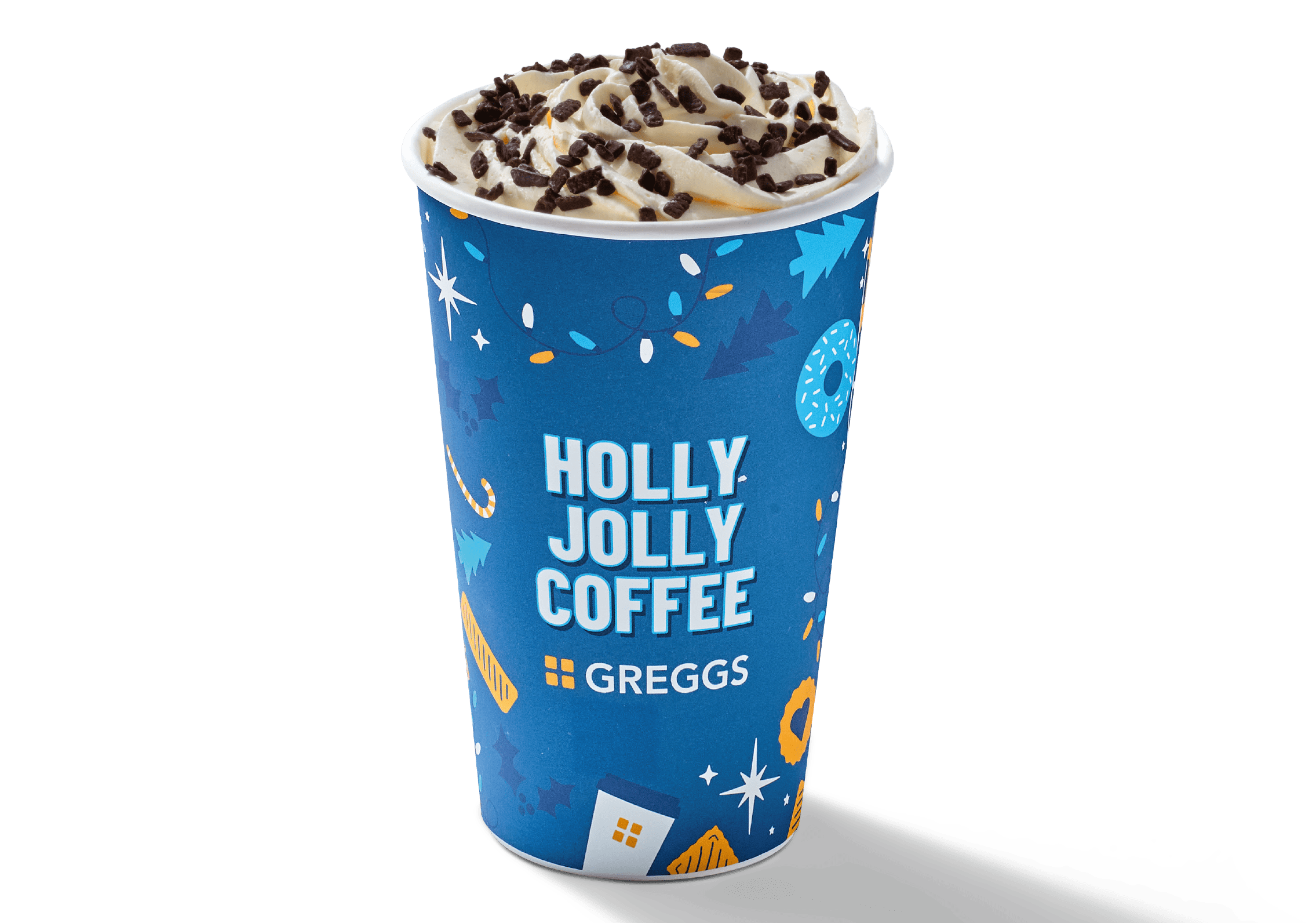 Mint Mocha
Mint + Chocolate? Sounds controversial but hear us out. Our mouth-watering Mint Mocha is made with freshly ground Fairtrade Espresso, steamed milk, hot chocolate and mint flavoured syrup with sweetener, perfectly finished with a whipped cream topping and chocolate sprinkles.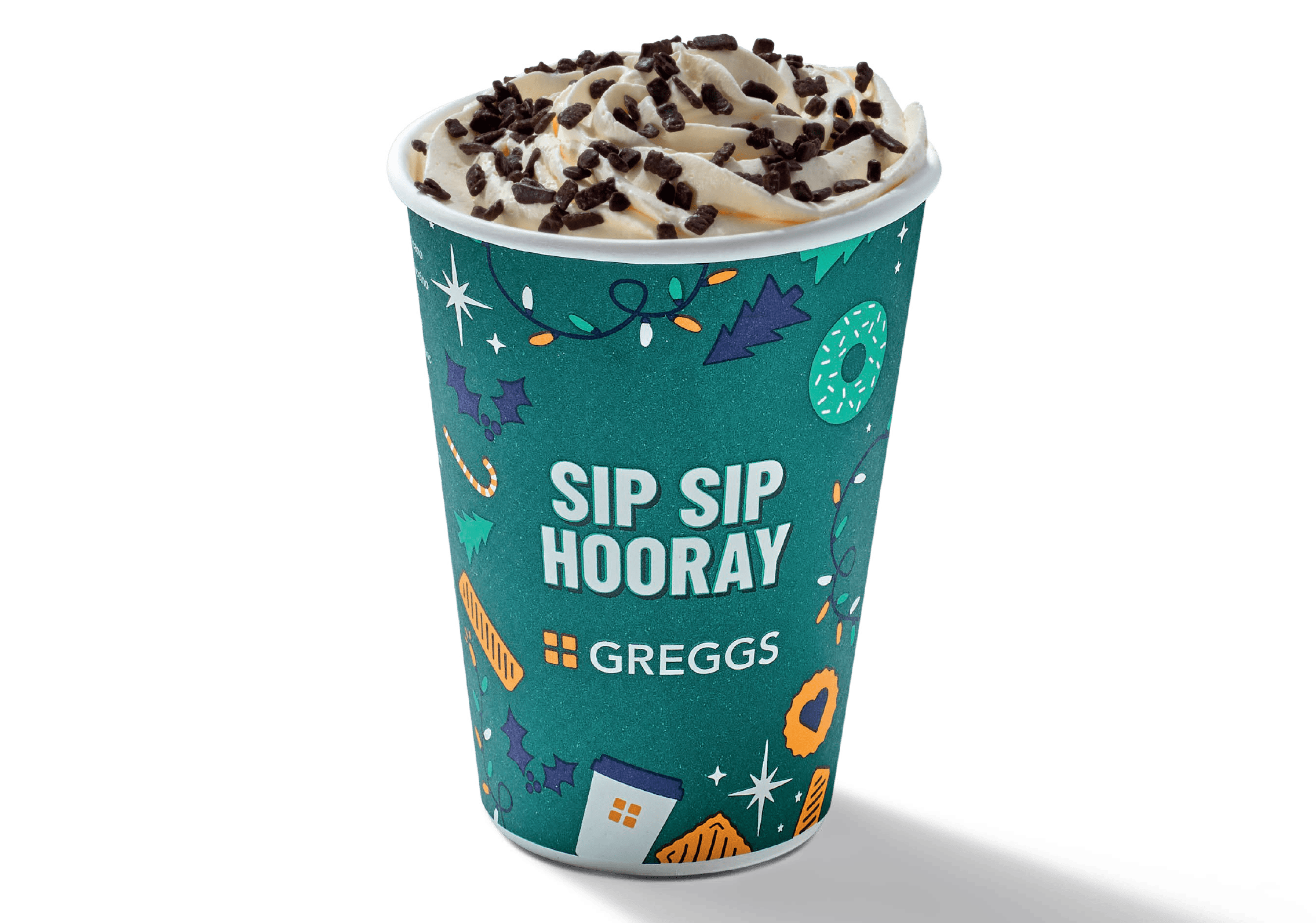 Mint Hot Chocolate
Greggs have taken their original, deliciously decadent Fairtrade Hot Chocolate and given it a festive twist with delicious mint flavoured syrup, an indulgent cream topping and a sprinkle of chocolate to finish.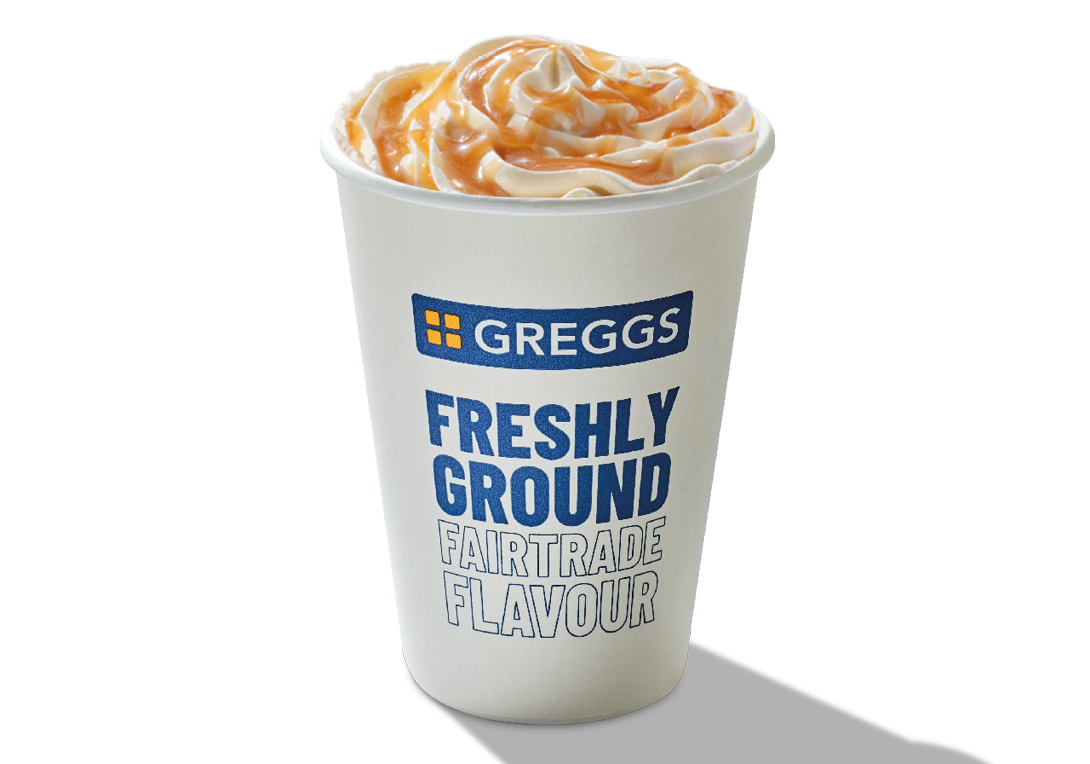 Regular Salted Caramel Latte
Made with freshly ground coffee beans, frothy milk and salted caramel flavour syrup, finished off with a whipped cream topping and a sprinkle of salted caramel flavour sugar. It's a little cup of indulgence!
---
Sweet Treats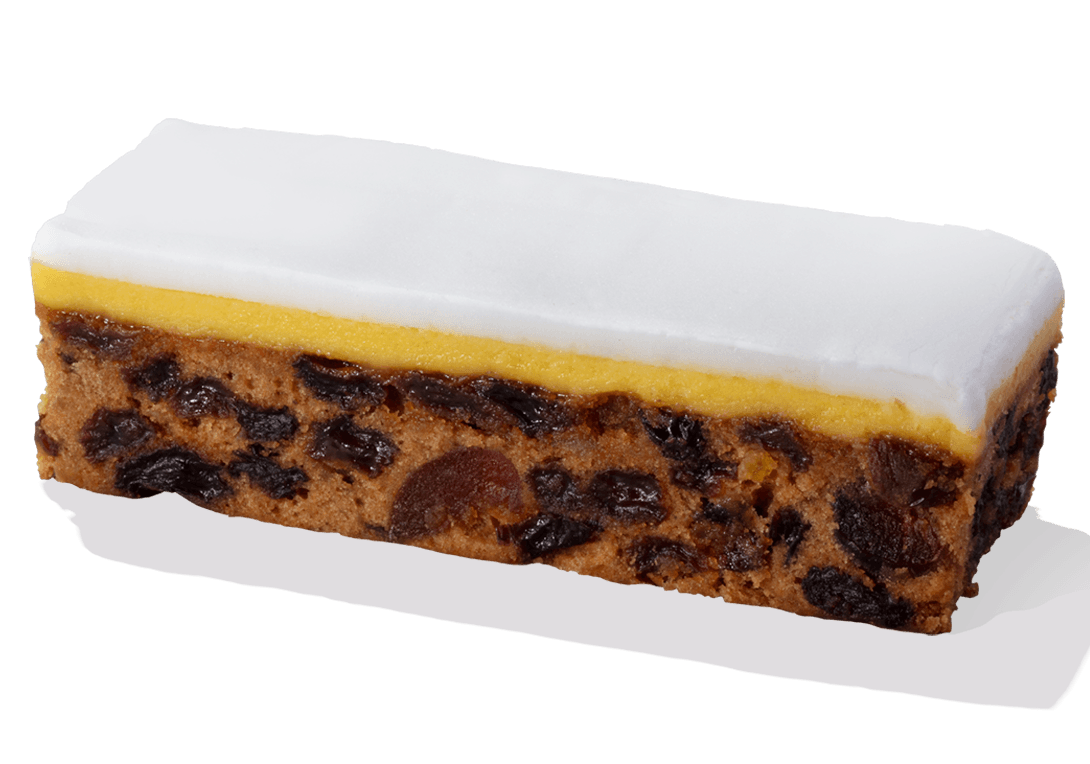 Christmas Cake Slice
The Greggs Christmas Cake Slice is made from delicious fruit and ground almonds, seasoned to perfection with apricot jam and almond marzipan, topped with a layer of white icing. It even comes as a handy slice to enjoy on the go, at your desk, or tucked up in bed with a Christmas classic!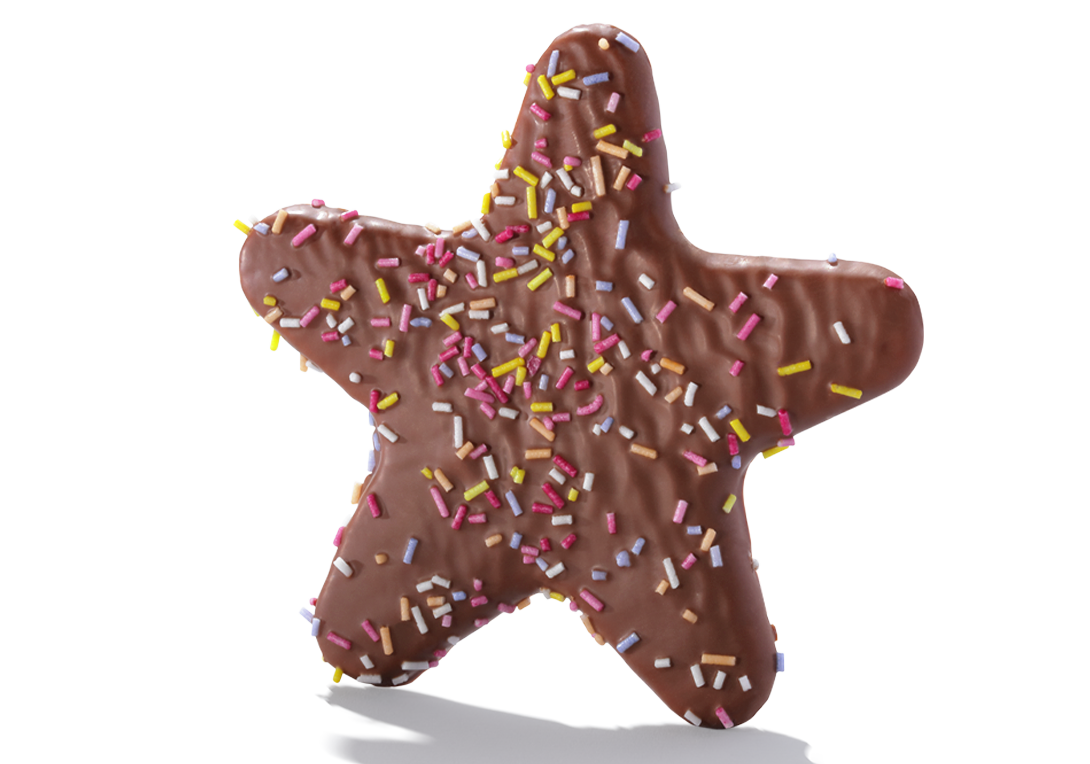 Christmas Star Biscuit
When it comes to the Christmas range, it has to be said that this one is the *star* of the show. Made from crunchy biscuit, coated in milk chocolate and decorated with festive sugar sprinkles. Perfect on its own, even better when paired with one of our Salted Caramel Lattes.
Christmas Bun
If there's one thing that will propel you back to childhood Christmases and memories of simpler times – it's Greggs Christmas Bun. Spongey vanilla flavour fairy bun, dipped in fondant icing and topped with sprinkles and a festive sugar paste decoration. It really doesn't get much better.
Christmas Tree Biscuit
Oh Christmas tree, Oh Christmas tree, how lovely are your … biscuits? Seriously though, they really are. Made from crunchy ginger biscuit and coated in milk chocolate, decorated with sugar sprinkles and a sugar paste decoration. Perfect on their own, even better when paired with one of our Mint Mochas.
Christmas Shortbread Bites
Nothing says Christmas quite like a fancy biscuit. And we must admit, shortbread is about as fancy as they come. Deliciously crumbly shortbread biscuit, topped with caramel and milk chocolate and perfectly decorated to make your afternoon tea break that bit more sparkly!