Christmas Dinner at The Food Warehouse
At the Food Warehouse, they are making Christmas that little bit easier, so you can enjoy more time with loved ones and less time in the kitchen.
Starter's
So let's get 'started' – They have 16 starters to choose from in their Christmas range this year, so the only hard part will be deciding which ones to choose!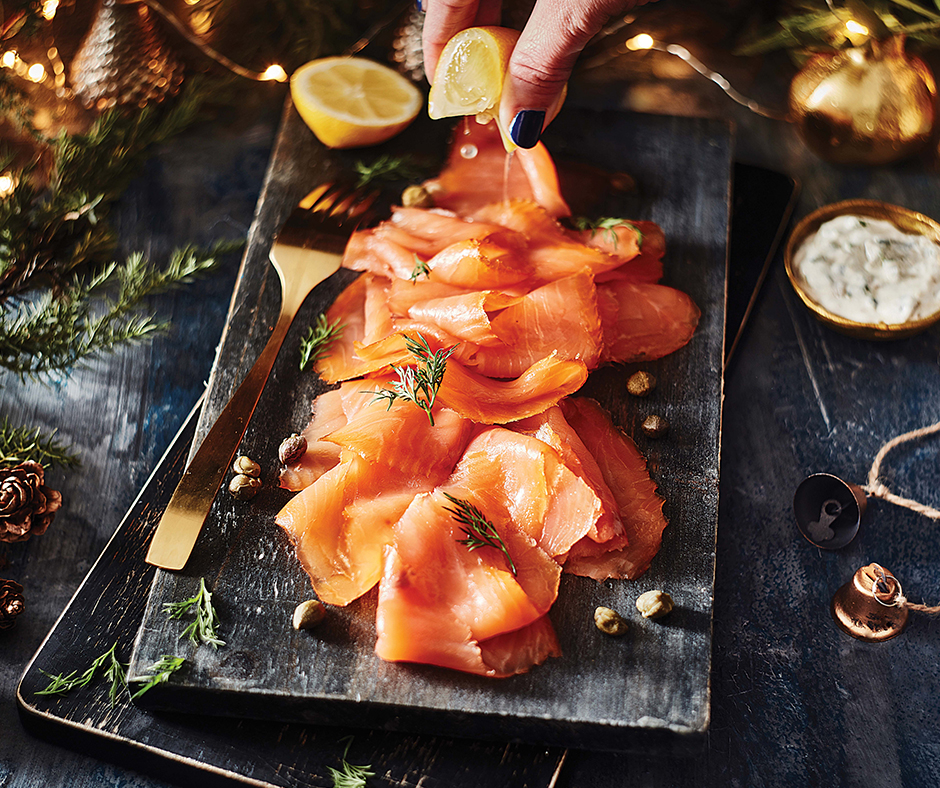 For the fancy fish lovers, they have 'Luxury Douglas Spruce Smoked Salmon' & 'Cooked and Peeled King Prawns' but for those that really want to impress, how about 'Luxury Rock Lobster Thermidor' ready and prepared for you to heat and serve from freshly frozen.
They also have the 'Luxury Salmon and Prosecco Soufflé' with a melt in the mouth, light indulgence to get the taste buds racing!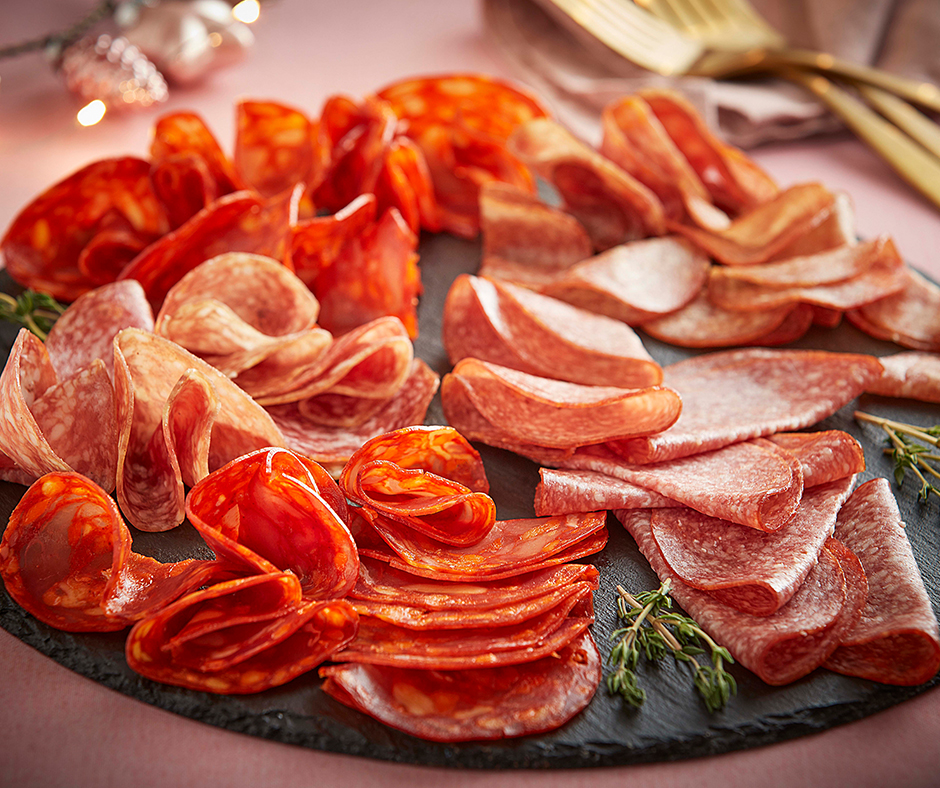 Or perhaps you like to keep it traditional with a smooth 'Luxury Duck and Orange pate' and 'Luxury Continental Salami Platter'
See all these and many more across their frozen and chilled ranges in store.
---
The Main Event
On to the main event.  This Christmas be astounded by the choice they have on offer! Their incredible range will satisfy the biggest of appetites.. the only hard part, having a big enough table!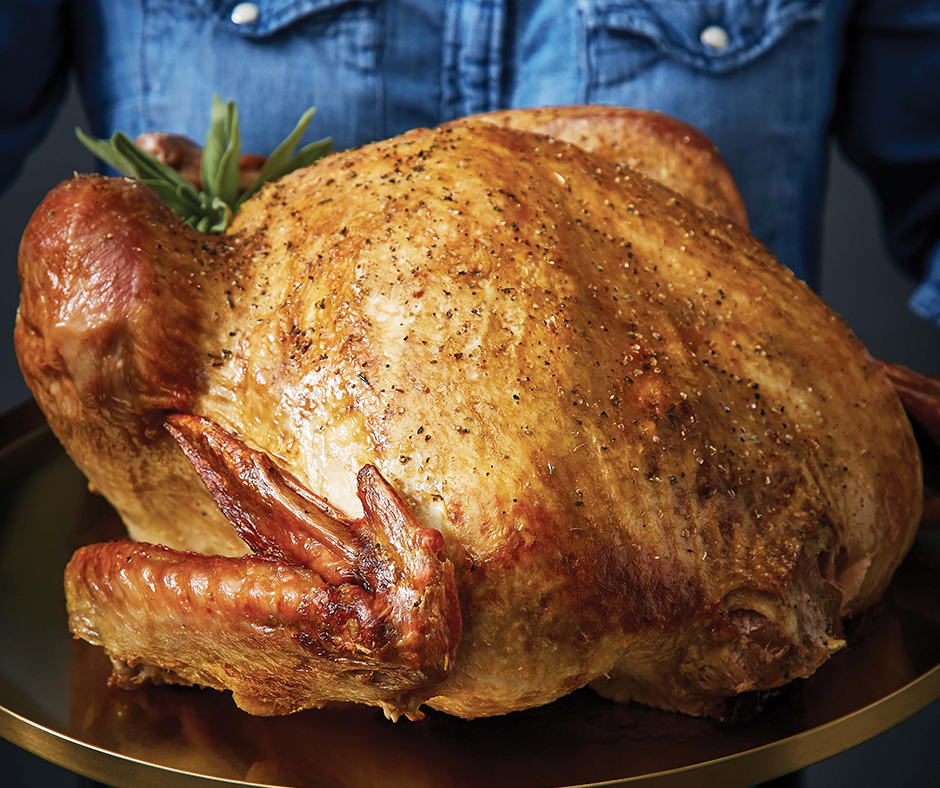 Impress your guests with a whole host of favourites from classic 'Turkeys' or their 'succulent easy carve En Pappiotte Turkey Crown' to 'Pork Loin Joint', or 'Boneless Pork Shoulder', Horseshoe Gammon' or 'Breaded Gammon Joint'. And not forgetting the 'Aberdeen Angus Beef Joint'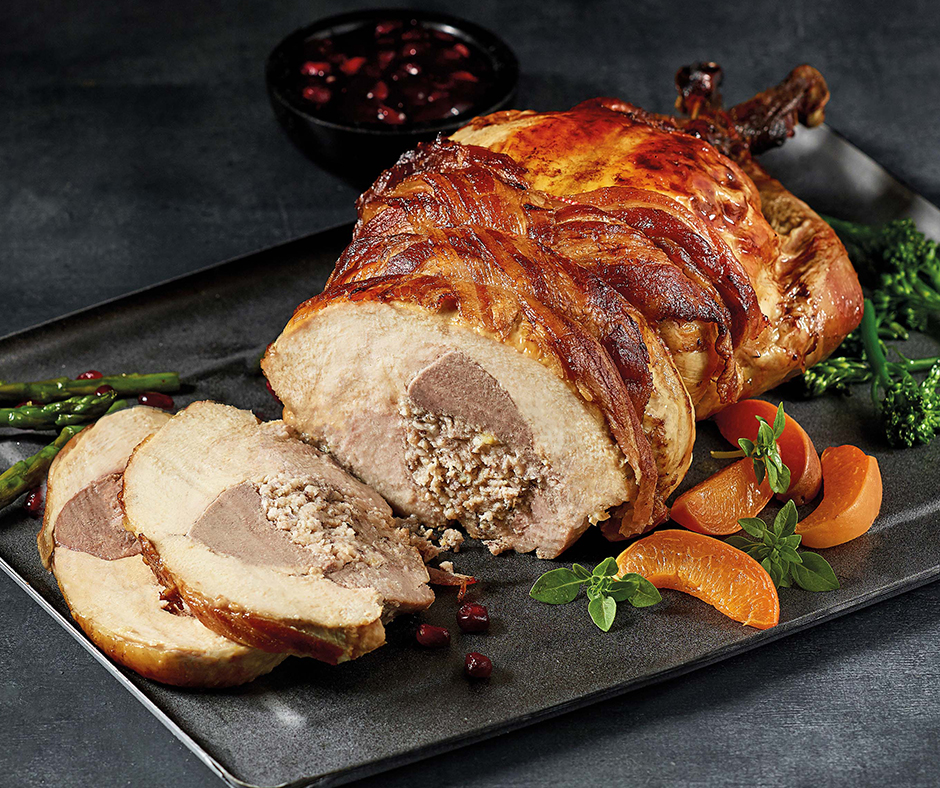 Want more? You got it! They also have a 'Luxury 3 Game Bird Roast' and 'Luxury Pheasant Roulade' to name a few.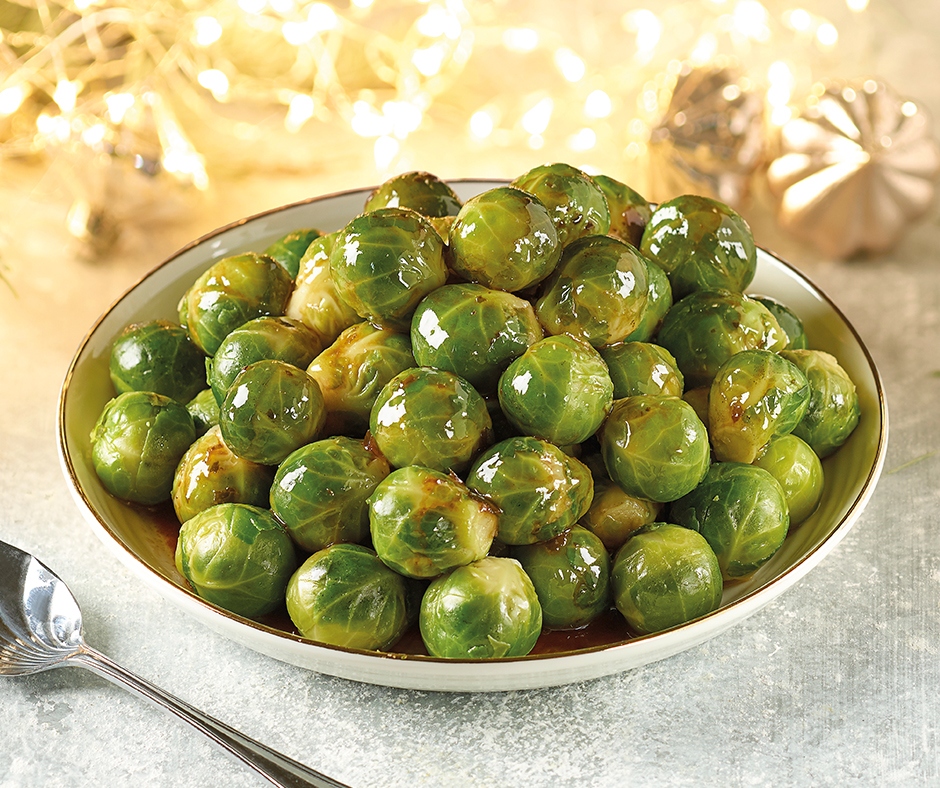 Everyone's favourites, the sides.. From 'Goose Fat Roast Potatoes', Parsnips, Mixed Veg, Stuffing, Pigs in Blankets and of course our exclusive 'Marmite Brussel Sprouts', you wont be missing a thing at your Christmas table.
All in all, its just the oven that will be working hard this Christmas.
---
Desserts
This year, the only hard part for you is 'willpower'! They have amazed ourselves at the outstanding choice this Christmas.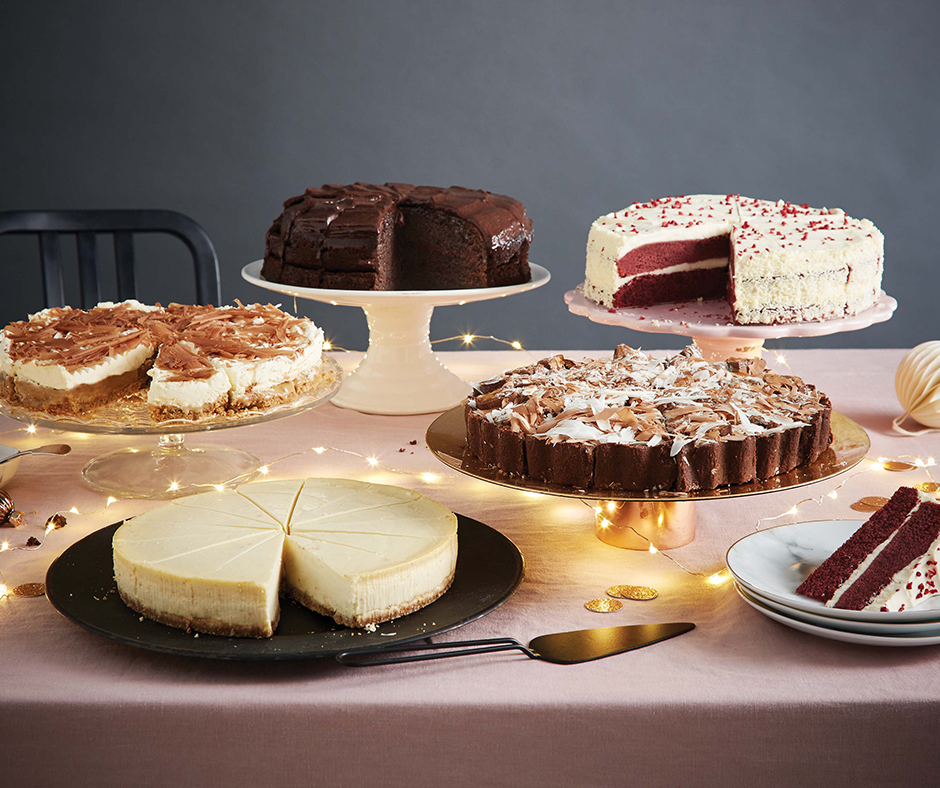 Lets start with the individually portioned desserts that include the 14 piece 'Red Velvet Cake', 'Chocolate Fudge Cake', 'Banoffee Pie' & 'New York Cheese Cake'.  The great thing here is that with them being individually portioned, there is no arguing over who's got the bigger slice!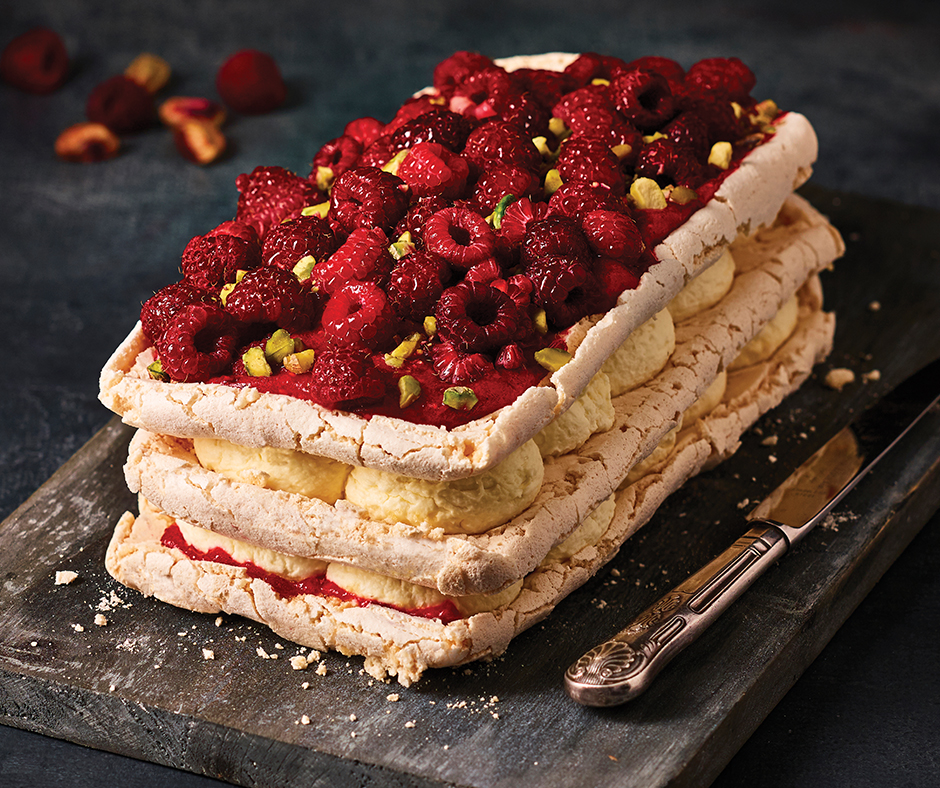 But lets not stop there..oh no, they have so many more for you to indulge the taste buds, like the 'Luxury Raspberry & Pistachio Layered Pavlova' or the classic twist on black forest gateau like the 'Luxury Black Forest Gateau Layered Pavlova'.. And who could resist our 'Melting Chocolate Snowflake'.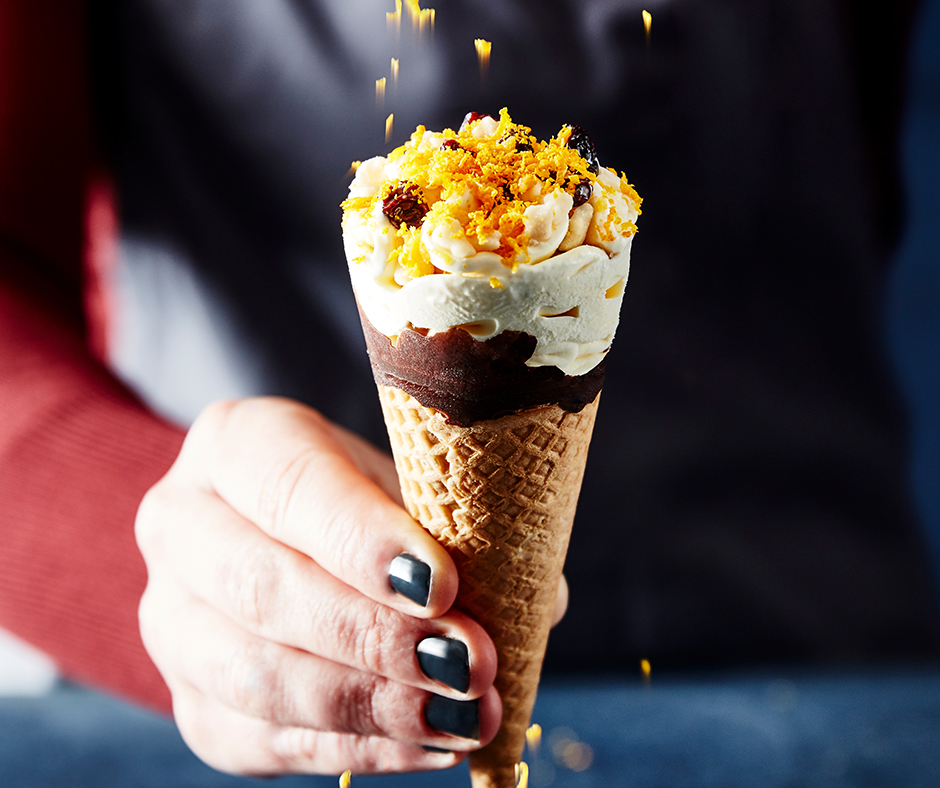 Now, Mince Pies..love them or hate them, they are a must this Christmas. But if you have a guest that sits on the fence about Mince Pies, then why not get them to try the 'Mince Pie Ice Cream Cones' – that will convert them!
So many desserts, so little room to fit them on this page, so to see these plus so many more desserts in store.
'The Food Warehouse – Making Christmas that little bit easier'.